There is a growing awareness of the fact that reverse mortgages offer important financial benefits for many seniors and retirees. That said, it is important to have a good understanding of the Pro's and Con's before making a final decision. The first key question to ask is, "What is a reverse mortgage?".
In a nutshell, a reverse mortgage is a loan where instead of having to make regular or monthly payments to a Lender, the Lender makes payments to you. This is where the 'reverse' part of its name comes in. It works by converting existing equity in a primary residence to a cash credit line. Borrowers may take a lump sum or may choose to receive regular payments.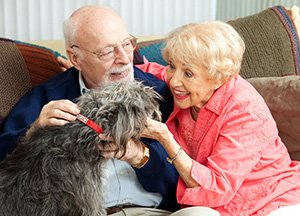 If you would like to speak to a mortgage professional for more answers to the question, "What is a reverse mortgage?", we can help! Head over to our Contact Page, to contact a reverse mortgage professional in your area. They will be able to provide tailored advice and information. You can also conveniently request a quote, through our online reverse mortgage calculator.
What is a Reverse Mortgage? – Benefits
When asking, "What is a reverse mortgage?", it is also useful to go into a discussion of some of the other advantages that this type of mortgage offers.
Financial Benefit – A Reverse Mortgage can be a life changing event for many seniors. Benefits include:
Supplement your Monthly Income with a lifetime Income Stream
Eliminate mortgage payments and/or other debt
Create a standby Line of Credit for cash reserve
Fund home repairs or improvements
Ownership – Reverse mortgage borrowers retain ownership and title to their home. It's yours just as it was before, but now you can benefit from the equity that's been building in your home for years. In addition, HECM (Home Equity Conversion Mortgage) reverse mortgage loans give you the peace of mind of a loan that is insured by the Federal Housing Administration (FHA) and where your home and property are the only assets, which secure the loan.
Proceeds – There are no constraints on how you choose to spend the proceeds of the reverse mortgage. Whatever the financial need be; cash to fund a medical expenses, a trip to visit relatives or friends, an upgrade to or renovation of the home, or set up a cash income stream. It is yours to do as you wish and the best part is the funds received are not taxable as income.
What is a Reverse Mortgage? – Requirements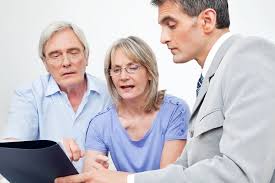 To make the reverse mortgage process as smooth as possible, it is also important to be aware of the requirements involved. When looking for information on, what a reverse mortgage is, you will need to first check if it applies to you and your circumstances.
As mentioned before, this is a product is strictly for seniors. One of the borrower(s), must be 62 years of age or older.  Depending on the circumstances, a younger co-borrower may be included. Restrictions do apply to this feature so give us a call to discuss your specific situation.
Primary residence, for a borrower to be considered, the property that is the subject of the reverse mortgage needs to be that person's primary residence. If the person does not actually live in that residence, the requirement will not be met. However a borrower own more than one home, as long as this home is their primary residence.
Ownership is another requirement. This goes back to the idea of equity. Since a reverse mortgage works by transforming existing home equity into cash, this presupposes that the borrower has the required equity. For that to happen, he or she needs to own the home.
Get More Answers to What is a Reverse Mortgage
These are just some of the things people need to know when asking, "What is a reverse mortgage?". There are other points to consider and procedures to think about. To further simplify and streamline the process, please get in touch with us. You can visit our Contact Page for information on specific reverse mortgage professionals in your area, so that you can receive customized feedback and advice. You can also request a quote using the online form on our site.