What Sets Our Reverse Mortgage Experts Apart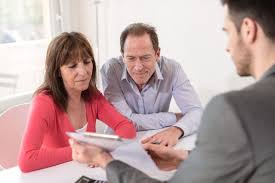 As seniors and reverse mortgage professionals, we believe we can better understand the needs and concerns that seniors deal with. In some cases we have been there ourselves. Our primary job, and the part we like best, is to inform and fully explain the financial options available with a Reverse Mortgage. The process can be confusing and there is no shortage of misinformation from reverse mortgage lenders out there.
Our job is to present the actual facts. We know well that a Reverse Mortgage is not for everyone, but for some it can be a life changing event. Witnessing those are the most rewarding for us. We do enjoy helping others.
We believe the decision to discuss a Reverse Mortgage and request information is a private matter. And as a professional, we believe that everyone deserves to be dealt with in a personal and private setting and we are totally committed to provide a level of integrity and service second to none.
Contact Preferred Reverse LLC
Phone: 800-803-0031
Fax: 877-737-9094
Our Reverse Mortgage Professionals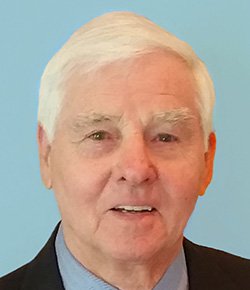 Larry Cawthon, MLO
Serving all of Georgia, based in Atlanta
Phone: 678-713-1043
Email: LECawthon@gmail.com
Larry is licensed in the State of Georgia, and registered with the Nationwide Mortgage Licensing System (NMLS # 1470719).
He and his wife live in Marietta, GA, just outside of Atlanta. He was president of his own firm for 32 years, and he has served on the Board of Directors of three different banks. This experience and depth of knowledge allow him to explain complicated information in a way that is easy to understand by anyone. By doing so, he helps seniors to make better and more informed decisions regarding reverse mortgage loan products.
---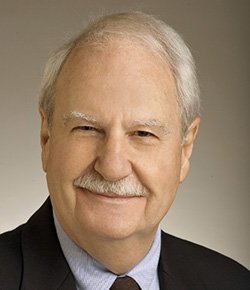 Gary Landin, MLO
Serving Coastal South Carolina and Georgia, based in Sun City
Phone: 843-290-7957
Email: GWLandin@aol.com
Gary is licensed in the states of Georgia and South Carolina, and registered with the Nationwide Mortgage Licensing System (NMLS # 70845) as a reverse mortgage loan origination specialist.
He and his wife live in Sun City Hilton Head, SC. Gary has been a mortgage loan officer for over 24 years, and he has specialized in reverse mortgage lending for the past 8 years. He has held a real estate brokers license since 1986, and has operated 5 retail establishments. Gary has been affiliated with Sun Trust, Wells Fargo, and First Bank. This deep level of knowledge and experience allows him to provide our clients with the information and advice they need.  In fact, Gary has also held many seminars for other real estate professionals in order to help them better understand the reverse mortgage process.
---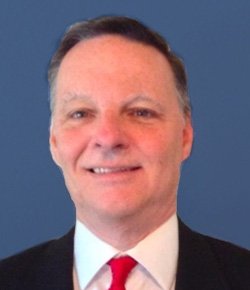 Dave Cawthon
Serving all of Texas, based in Austin
Phone: (512) 619-2122
Email: DTCawthon7@aol.com
Dave is licensed in the State of Texas, and registered with the Nationwide Mortgage Licensing System (NMLS # 1615472), specializing in reverse mortgage HECM loans for seniors.
He and his wife have lived in Austin, TX for over a decade. He graduated from the Stephen F. Austin University, with a Masters in Business Administration in 1989. He has since had over 28 years of combined financial industry experience, which includes 15 years as an Agent and Principal in the financial securities industry. For the last several years, he has focused his efforts on catering exclusively to the financial needs of seniors.
---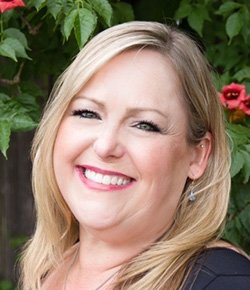 Julie Dollahite, MLO
Serving North Texas, based in Denton
Phone: (214) 534-7471
Email: PreferredReverse@gmail.com
Julie is a reverse mortgage expert, licensed in the State of Texas, and registered with the Nationwide Mortgage Licensing System (NMLS # 1593318) as a mortgage loan originator.
She is based in the city of Denton, TX, in the Dallas-Fort Worth Metroplex. Julie is also a Reverse Mortgage Processing Specialist and has earned the designation of Certified Master Loan Processor (CMLP), issued by the National Association of Mortgage Processors. As Senior Processor, she is in charge of loan processing activities in all states covered. Julie's expertise and experience in the industry allow her to provide advice, information, and guidance to our senior clients as they look for answers regarding reverse mortgages.
---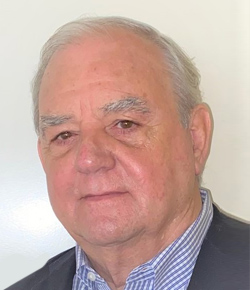 Jack Cawthon, Broker
Serving Georgia, South Carolina, Florida, and Texas, based in Savannah
Phone: (912) 695-0422
Email: jrc.cac@gmail.com
Jack is a reverse mortgage professional, licensed in the States of Georgia, Florida, and South Carolina, and registered with the Nationwide Mortgage Licensing System (NMLS # 129007) as a mortgage broker and loan originator.
He and his wife live in Savannah, GA. He previously managed his own firm, originating purchase and refinance transactions. Jack has also been a full service, multi-office lender/broker for FHA (Federal Housing Administration), VA (Veteran Benefits Administration), and conventional mortgages. In addition, he has worked with major lenders such as Wells Fargo Home Mortgage and First Bank. As a veteran in the mortgage industry, he brings this experience and knowledge to the table when meeting with our clients and providing reverse mortgage information.
---
Get in Touch with a Reverse Mortgage Professional in Your Area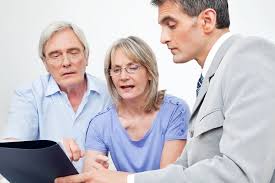 If you are ready to learn more about a reverse mortgage loan and begin the reverse mortgage process, we hope that you will get in touch with one of our local reverse mortgage professionals today. Instead of speaking with a disembodied voice over an 800 number, you can set up a face-to-face meeting with one of our professionals, so that you can more easily and more fully receive the advice that you are looking for. Our reverse mortgage professionals would be happy to answer all of your questions.
Additionally, you can easily request a quote through our online reverse mortgage calculator form. We look forward to hearing from you!