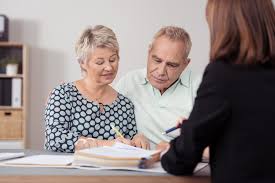 Here at Preferred Reverse LLC, we understand that people want information on reverse mortgages that is convenient to access, timely, and customized to their particular circumstances. General information is helpful and important, but it can only take someone so far into the decision-making process. After all, each senior is different and each borrower is in a unique situation that will affect key numbers, such as the amount of funds that a reverse mortgage can provide.
To help seniors we have provided a reverse mortgage calculator on this page. Input your basic information, and we will provide a tailored estimate.
Additionally, if you would prefer to speak to an individual mortgage professional for even more customized advice, please check out our Contact Page to find a list of reverse mortgage professionals located in your area. We would be happy to answer your questions and  fully explain the program. No obligation.
Factors Affecting Our Reverse Mortgage Calculator
Our reverse mortgage calculator has been designed to be easy and intuitive to use. For people who would like to know more about the various factors that go into the computation, here are the main ones that are considered:
First, the HUD calculation is based on the age of the youngest borrower. There is, of course, the minimum requirement that a borrower should be 62 years old or older (though a non-borrowing spouse can be younger). Additionally, in general, as the borrower's age increases, the amount of proceeds provided by the reverse mortgage may also increase.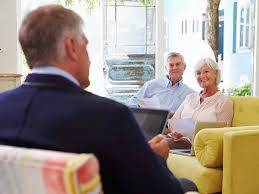 Second, there is the value of the home. An appraisal is done to determine the value. The equity is the difference in appraised value and what is owed on the home. Higher appraisal results opens up additional equity.  Similarly, a lower appraised value will tend to reduce the proceeds available.
Third, the reverse mortgage calculator must take into account prevailing interest rates, which change over time. It is important to remember that when interest rates are lower, a borrower may be able to receive more funds from his or her home equity.
Learn More About Our Reverse Mortgage Calculator
Our reverse mortgage calculator is free to use, so we encourage visitors and potential clients to make full use of it. Just submit your information today, and a reverse mortgage professional near you will be in touch to help you learn just how much you qualify to receive.
If you have questions or feedback regarding our reverse mortgage calculator, please get in touch with us. You can also speak with an individual mortgage professional for more tailored information. Just visit our Contact Page to see a list of reverse mortgage professional near you.