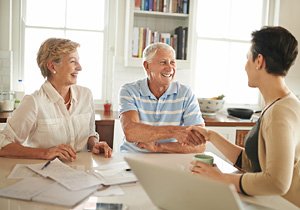 Preferred Reverse, is a leading Reverse Lending Specialist. We will sit down with you, face to face if you wish, and go over all of the details of a Reverse Mortgage. Why risk your private information to an 800 number call center, when you can deal directly with a local person? We are your neighbors, we live and work here. Give us a call – we look forward to talking to you.
What Sets Our Reverse Mortgage Services Apart
As seniors and mortgage professionals, we believe we can better understand the need and concerns that seniors deal with. In some cases, we have been there ourselves. Our primary job, and the part we like best, is to inform and fully explain the financial options available with a Reverse Mortgage. The process can be confusing and there is no shortage of misinformation out there. Our job is to present the actual facts. We know well that a Reverse Mortgage is not for everyone, but for some, it can be a life changing event. Witnessing those are the most rewarding for us. We do enjoy helping others.
We believe the decision to discuss a Reverse Mortgage and request Reverse Mortgage information is a private matter. And as a professional, we believe that everyone deserves to be dealt with in a personal and private setting and we am totally committed to provide a level of integrity and service second to none.
Learn More About Our Reverse Mortgage Services
There are choices and options that you need to know about. We much prefer to sit down, face to face, with you and your advisors, to discuss, point for point, how a Reverse Mortgage may (or may not) be right for you. Our clients tell us they prefer the face to face option with a local person and neighbor, over doing business with some unknown individual often through an 800 call number. And, if you decide to go forward, we will be there to support you throughout the entire process.
If you have any questions, or if you are ready to make an appointment, please give us a call.
Reverse Mortgages are Smart Retirement Financing Tools for those that Qualify: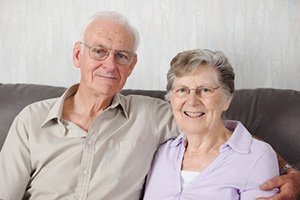 Supplement monthly income
Eliminate mortgage and other debt
Gain the comfort of having a standby cash reserve
Fund home repairs and improvements
No monthly loan repayments required
Do You Qualify?
One of the owners of the home must be at least 62 years of age
The home must be your primary residence
You must not be delinquent on any Federal debt
To learn more and to schedule your free consultation, contact one of our Reverse Mortgage Professionals in your local area today online or by phone at 800-803-0031.